Main content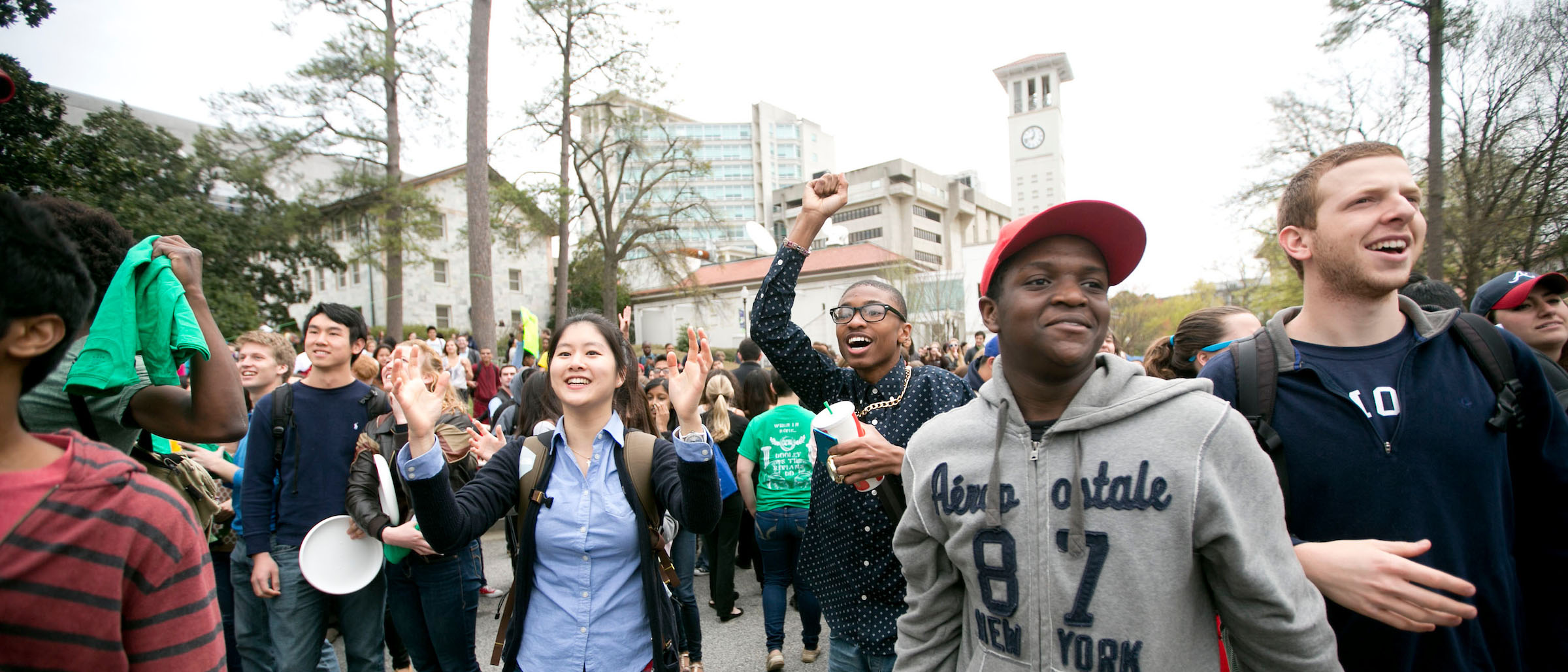 DEI and Our Students
---
By every measure, Emory College continues to attract a highly competitive applicant pool, sustaining Emory University's trajectory as an academic community of choice for exceptional students. For the Class of 2025, Emory College had another record-setting year with more than 33,400 applicants, a growth of 18.5% over last year.
Emory College welcomed a record number of African American and Latinx students as part of the Class of 2025. Among first-year students, 13% self-identify as Black or African American, just under 11% identify as LatinX, 22.8% identify as Asian and 17.3% are international. Almost 8 % of our undergraduates are first generation college students and 18-20 % are Pell Grant recipients.
As our classes become increasingly diverse, we must continually examine our existing advising and mentoring strategies to meet the needs of our students and to ensure every student has access to all of Emory's exceptional resources.
Undergraduate Education Resources
The Emory College offices devoted to undergraduate education have established multiple initiatives and programs in recent years to better meet the needs of our highly diverse student body. Initiatives include doubling the number of academic advisors and prioritizing principles of DEI in hiring and training; training in first-generation advising and coaching strategies; building new opportunities for undergraduate research for underrepresented groups; increased new student programming for underrepresented groups and more.
Race and Ethnicity General Education Requirement
Beginning in Fall 2021, all new incoming first-year Emory College students will be required to complete one course before they graduate that fulfills the Race & Ethnicity (RER) General Education Requirement (GER).
These courses ground the values of DEI firmly within the Emory College experience. These GER courses provide students with a variety of holistic opportunities to consider racial, ethnic, and cultural dynamics; political, economic, and social exclusions; and social difference, inequality, and identity. More generally, they help students gain increased awareness of structural and systemic inequality among individuals and communities while giving students new tools to communicate effectively about race and social justice issues.
Campus Life and Co-Curricular Resources
The Division of Campus Life and other university offices are essential partners with the College in helping all of our students flourish during their time here at Emory.